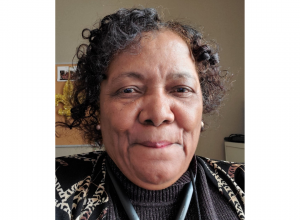 Finance Administator
Experience
Donna joined the United Way in February 2022. She manages A/P, initiates process improvements, serves as Notary Public, & handles other duties as well. She has worked the non-profit arena in areas of public charity, municipal, judicial, corrections and healthcare on both financial and administrative levels. She has a BS in Business Management and earned her MBA in Healthcare Management from the Indiana Wesleyan University.
Personal Information/Notes
Donna is a Licensed Massage Therapist who enjoys using natural remedies to improve the quality of life for others, then educating them on the importance of being proactive in maintaining that increased quality of life.
Why I enjoy working for United Way of Portage County
I enjoy working for an organization that touches individual lives by meeting the needs of the community it serves on personal levels while maintaining a level of transparency that we don't see in these times.