United Way of Portage County fights for the financial stability of every person in our community.  Our organization provides funding to the Freedom House, Housing and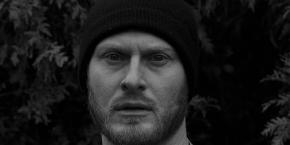 Emergency Support Services (HESS) and is partnered with the Portage Metropolitan Housing Authority (PMHA).  It is throught the work of a community that people like Mike are able to find the help that is needed to become financially stable and create their own positive outcomes.  Here is Mike's story:
Mike, a US Military Veteran, had been quite successful in maintaining his housing and paying his bills.  But like many people Mike fell on hard times, did not have enough income to save for emergencies, and was unable to keep up with his bills.  Although he had income it was not enough to pay rent and cover his other expenses and his bills started getting behind. Unable to have enough income to pay rent and keep up with his other expenses, Mike was evicted and found himself homeless. 
Mike was eligible for the local veteran transitional housing program, Freedom House, and went to stay there. After spending eight months at Freedom house Mike was able to receive help with a subsidized rental voucher through Portage Metropolitan Housing Authority (PMHA). The voucher would allow him to pay 30% of his income towards rent. Mike had income but was still paying off his debt. He was in need of financial assistance to pay the rental security deposit once he found a landlord that would accept the voucher. Mike's case manager at Freedom House referred him to Housing and Emergency Support Services (HESS) for assistance. Mike was given a list of apartments and landlords so he could start searching for affordable housing.  After months of searching for a place to live with his case manager, Mike finally chose one that suited him.  With financial assistance from HESS for the security deposit, Mike was able to move into his new home and leave homelessness.  Due to coordination between homeless and housing programs, Mike is still working, able to keep up with his bills, and his housing is currently stable.
To learn more about income and financial stability programs that United Way of Portage County supports, visit: uwportage.org/programs.