United We Fight, United We Win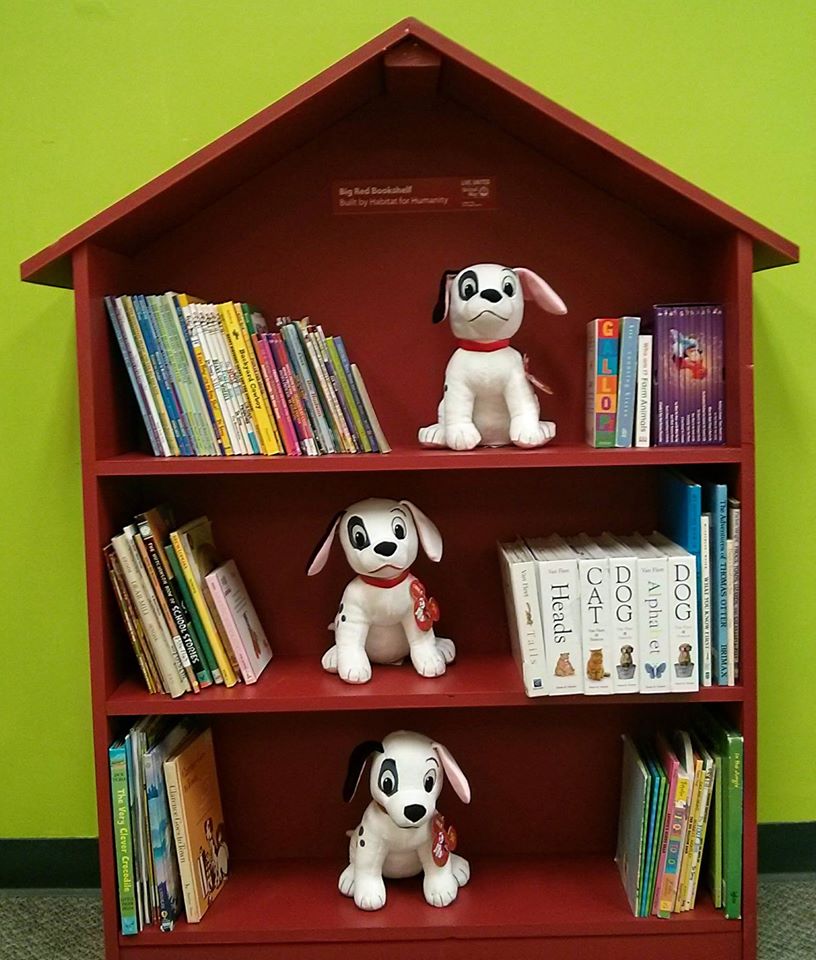 United Way of Portage County's Big Red Bookshelf project is designed to get more books into the hands of more kids.  We know that access to books at home is a major barrier to reading proficiency so Big Red Book Shelves are placed where kids can take books and United Way can help keep the shelves stocked.
---
Volunteer readers play an important role in demonstrating the importance of reading to kids.  United Way's Reading Role Models volunteer to read to local classrooms and early learning centers.  We know that volunteer mentors can go a long way in improving reading and school success that why United Way recruits and pairs volunteers with classrooms making connections that can influence a lifetime.
---
Literacy Kits
Literacy Kits are fun and interactive activities paired with favorite children's books.  United Way volunteers help to design and build the kits which are then distributed to kids at local schools and early learning centers.  We know that when we can make reading fun, we can help to improve early grade reading scores.
United Way's Day of Caring is an annual event that mobilizes local volunteer to serve at local agency for a one-day volunteer blitz.  Day of Caring volunteers are placed at Portage County health and human service agencies to help organizations complete projects that would otherwise be overlooked or assigned to paid staff.  United Way's Day of Caring volunteers help agencies to do more with less.  
Each year, United Way partners with the Center of Hope and Kent Social Services to collect school supplies for children in our community.  We know that when children have all of the tools and resources they need they are more likely to succeed in school and in life.  The School Supply Drive happens each July/August and helps hundreds of families ensure their children have the items they need to start the school year.
---
Emergency Food & Shelter Program
The Emergency Food and Shelter Program began in 1983 with a $50 million federal appropriation. The program was created by Congress to help meet the needs of hungry and homeless people throughout the United States and its territories by allocating federal funds for the provision of food and shelter.  In 2017, United Way of Portage County distributed $77,000 to local programs to help with food, shelter and utility assistance.  Click the link to see how this program operates in Portage County through the work of United Way.