United Way of Portage County began their partnership with the SOAR, Student Run-Free Clinic on the campus of Northeast Ohio Medical University (NEOMED), in 2017.  This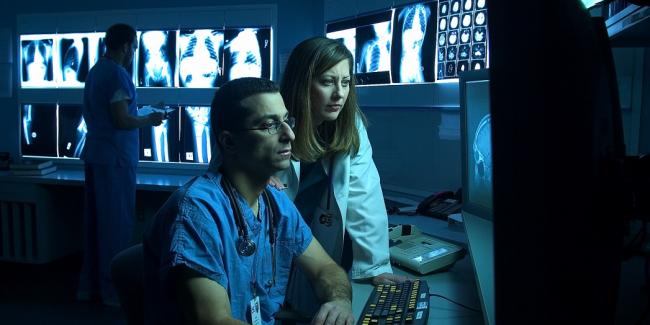 program utilizes the medical students to provide needed primary care services, screenings and other tests for those who are uninsured or underinsured with regard to their health care.  Health and acess to health care is a United Way focus area globally and we partner with SOAR to address the needs of our community as they can seek medical treatment at the clinic in Rootstown.  The clinic has been able to double the days per month that they are open and will continue to work to meet the needs of our county residents in the best way possible.  
Here is a story showcasing how, in just a year, the SOAR clinic has been able to build partnerships in the community and provide needed help:
One of our patients had not seen a doctor in 3 years because they did not have insurance. The patient suffered from an infected wound. The SOAR clinic was able to see the patient and determine that a more comprehensive screening was required. Because we are such a new clinic, our referral network is still being built. However, after 13 phone calls and with support of other charitable area programs, we were able to collaborate with a specialist willing to treat our patient. This took tireless effort and involved multiple free clinic students and health providers, but we believe that everyone has a right to receive necessary healthcare without great financial burden. We aim to go above and beyond for every patient that walks through our doors. If a patient needs services beyond what we can provide at the clinic, we strive to help provide them those services at no or a low cost. When a patient needs a service that is outside of the primary care clinic, we work to get them set up with financial assistance, referrals, and community resources that meet their needs at the lowest cost possible.
To learn more about SOAR, see their clinic hours and the list of services provided, visit: SOAR Free Clinic