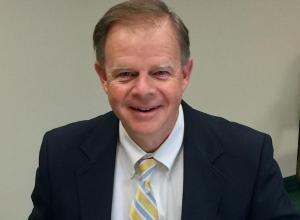 President & CEO
330-297-1424 x1
Experience
Bill started his nonprofit career as a Loaned Executive at United Way of Greater Toledo in 1986. In 1991, he moved to Portage County and worked at Robinson Memorial Hospital, Summa Health Systems and Coleman Professional Services, until taking on the position of United Way of Portage County President/CEO in 2015. William Childers has spent thirty years working in the fields of development, communications and fundraising.  He has a very extensive background in designing and implementing successful major gifts programs, capital campaigns, and developing strong relationships with key donors. Bill brings a wealth of expertise to UWPC, as well as a true commitment to helping the Portage County community.
Personal Information/Fun Facts
A native of Lima, Ohio, and graduate of Lima Central Catholic High School, Childers earned the Juris Doctor degree from The University of Toledo College of Law and was admitted to the practice of law by the Supreme Court of Ohio in 1988. He graduated from Miami University in 1983. He has lived in Portage County for 30 years. In the community, William has served as the President of the Rotary Club of Kent, where he is still an active member, he has served on the Portage County Estate Planning Council and supports his church as the Kent United Methodist Lay Leader.
Why I enjoy working for United Way of Portage County
He enjoys connecting people throughout the county with others who are committed to making Portage County a marvelous place to live.