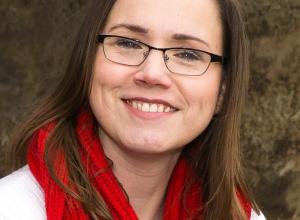 Director of Development and Marketing
330-297-1424 x3
Experience
Heather joined the United Way in October 2022. She spent 26 years with the Record-Courier newspaper, serving as managing editor for 20 of those years. As Director of Development and Marketing, she oversees workplace campaigns, individual giving, the website and social media accounts.
Personal Information/Fun Facts
Heather is a lifelong Ravenna resident, graduating from Ravenna High School and the University of Mount Union. She lives in Ravenna, with her husband, Scott, sons, Nicholas, Benjamin and Jackson, two dogs and cat. She enjoys spending time with family and friends, reading, baseball (Go Guardians!) and soccer.
Why I enjoy working for United Way of Portage County
"I have spent my life in Portage County because I love my community and I feel exceedingly lucky to be able to continue to serve it. The United Way is comprised of people – mostly volunteers -- who are incredibly generous with their time and money, and I enjoy being part of that team."